THE NORTH POOL
BY RAJIV JOSEPH
---
Produced January 2019 at Potrero Stage, San Francisco, CA
CREATIVE & PRODUCTION TEAM
DIRECTOR: Lana Palmer
SCENIC DESIGN: Isaac Fine
STAGE MANAGER: Vanessa Hill
ASSISTANT STAGE MANAGER: Matt Avery
CAST
DANIELSON: Bruce Avery
KHADIM: Zaya Kolia
REVIEWS
---
'THE NORTH POOL' PULLS US IN
Tension builds, as we wait, breathlessly, for the next reveal…
Fascinated, we feel secure in the hands of two masterful actors, who never let us down. In that simple school room, Rajiv Joseph explores love, privilege, and the struggle for self-forgiveness.
– Theatrius
'THE NORTH POOL' IS AN ENGAGING PLAY BETWEEN TWO BROKEN HEARTS
Palmer's engrossing, entangling direction, builds the secrets and the suspense behind a passive aggressive interrogation. She keeps her two actors at odds and the audience guessing on who is in real control.
– VMedia
PRODUCTION STILLS
---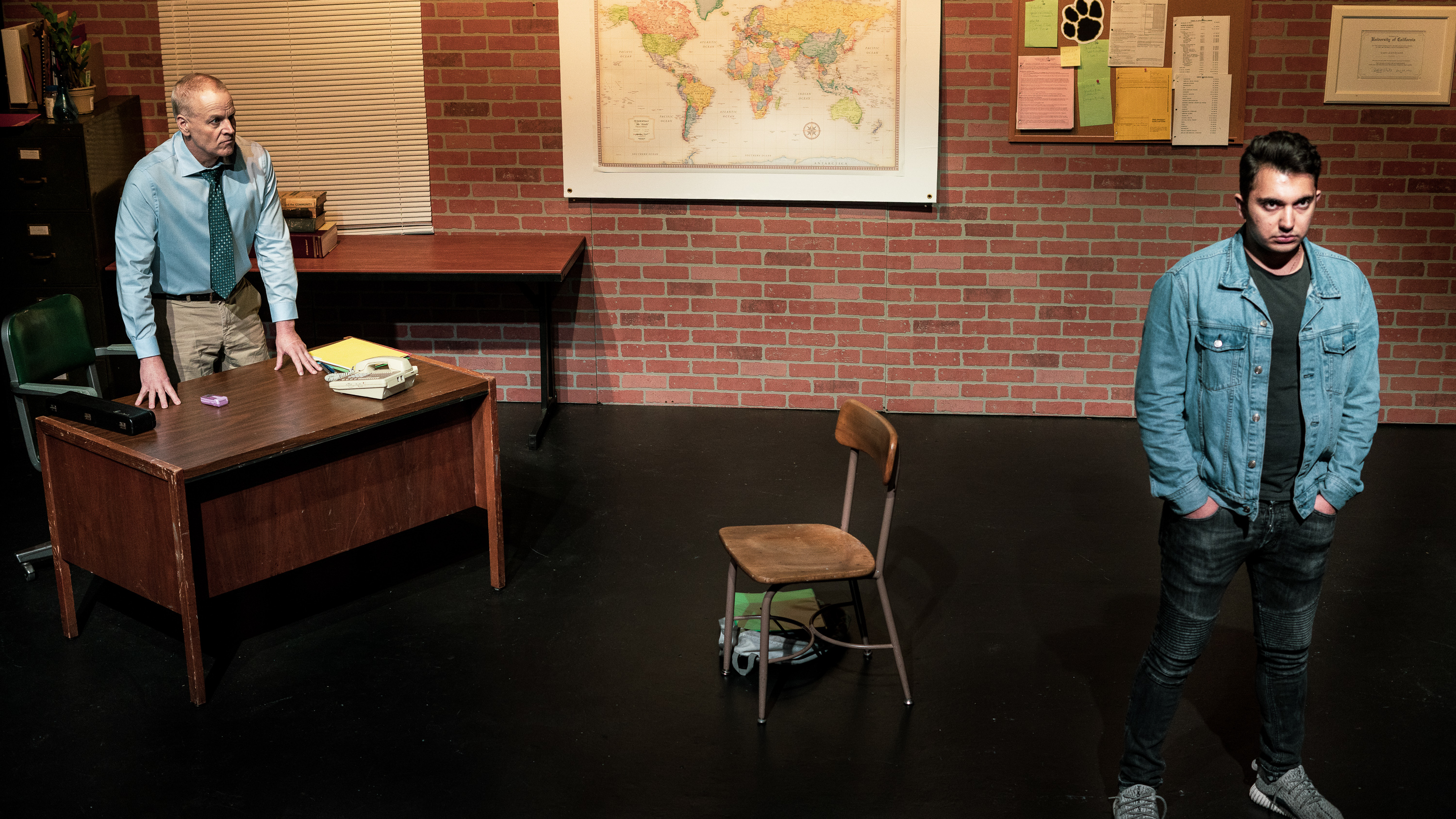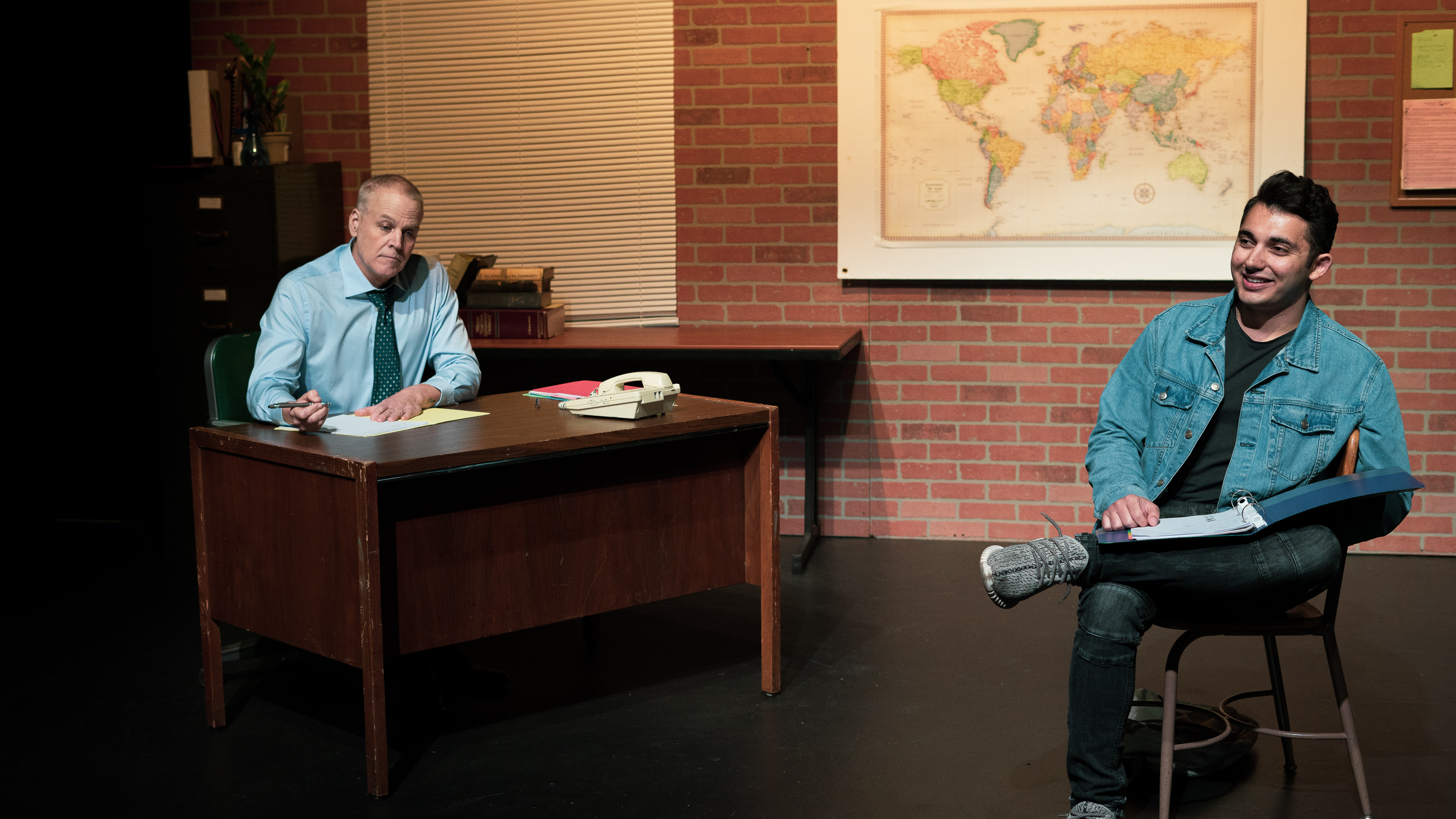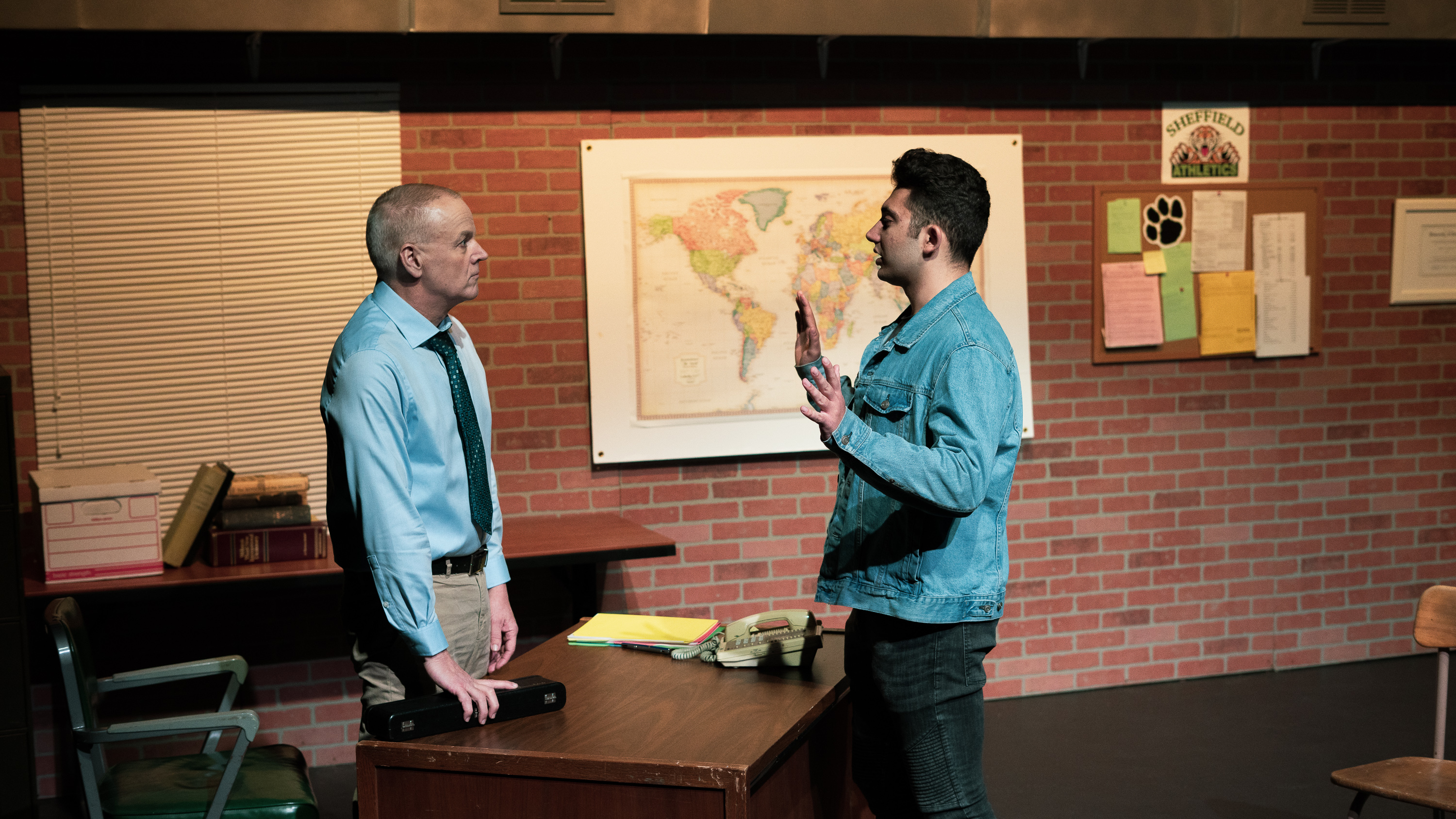 DIRECTOR'S NOTES
---
At the midpoint of the play, Dr. Danielson compares people to onions: layers upon layers. As he states, "Nobody's contained by a rumor. Or a census, or an evaluation or diagnosis or… anything, when you think about it. And if that's so, then all we really have left is perception, isn't it? Perception becomes reality. The onion is still the onion, no matter how many layers you peel off. Even if there is so much underneath."
To Khadim, this may seem pedantic, or worse, nonsensical. But the onion, along with the hidden North Pool, form an important metaphor. When we meet Dr. Danielson and Khadim at 4pm we see them as stock figures: Student, Vice Principal. Our perception of these characters and their relationship changes as the play progresses: Fascist Vice Principal, Maligned Middle Eastern Student, and perhaps dangerous, out-of-control Vice Principal and equally dangerous young man.
But when all of these layers are stripped away, we are left with two humans, both struggling, both in need.
THE NORTH POOL was produced by Bread & Butter Theatre at Potrero Stage in San Francisco, CA, opening January 11, 2019.